District Teacher of the Year: Mrs. Kimberly Shelley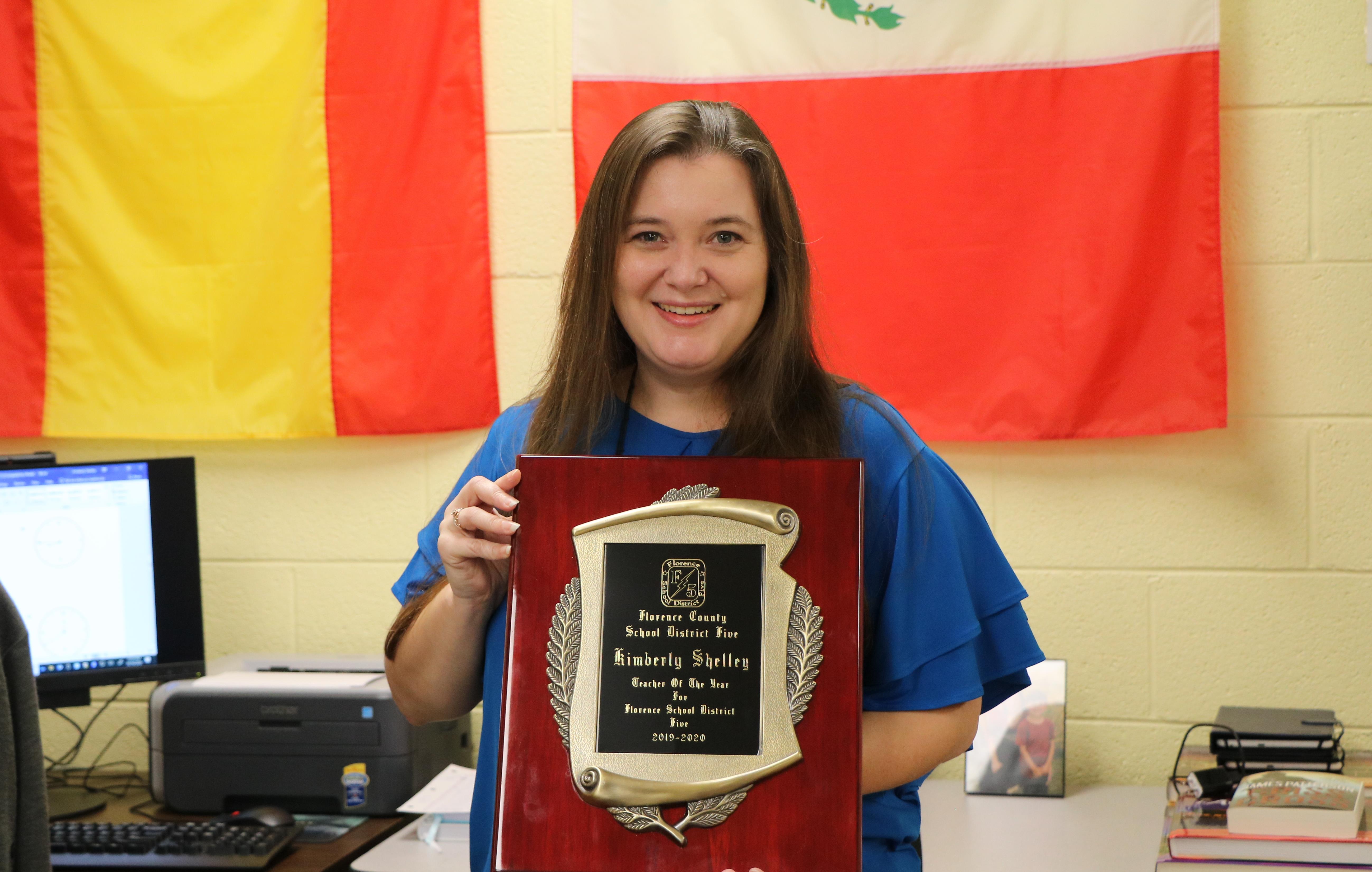 ---
Mrs. Kimberly Shelley has been named Florence School District 5 Teacher of the Year for 2020. Mrs. Shelley has 17 years of experience as a Spanish teacher, and she currently teaches Spanish 1, 2, 3, and 4 at Johnsonville High School. She also coaches the academic challenge team and serves on the technology team and the principal's advisory council. Mrs. Shelley was chosen by her peers as the Johnsonville High School Teacher of the Year, and she was selected by the district to represent Florence School District 5 as the 2020 District Teacher of the Year. Superintendent, Randy Smiley, Beth Snowden and JHS Principal, Sam Tuten, surprised Mrs. Shelley with a visit to her classroom on Friday, October 16 to make the presentation.
Mrs. Shelley's background and experiences allow her to create a classroom environment where students are actively engaged as they learn Spanish. Mrs. Shelley attended Coker College in Hartsville, South Carolina, where she received her Bachelor of Arts in Spanish. She lived in Salamanca, Spain for a summer semester, living with a local family while taking classes at the University of Salamanca. She received a Certification of Notable from the University at the end of the summer. She received a Master's in Instructional Accommodations from Francis Marion University.
Congratulations to Mrs. Shelley on this outstanding accomplishment. We appreciate her commitment to the students and staff of Johnsonville High School and Florence School District Five.